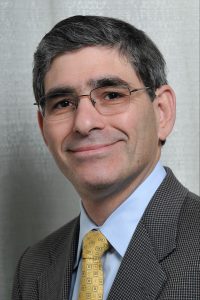 Barry Greene, MD, FACS, FASMBS
Dr. Barry Greene is a board certified Bariatric and General Surgeon with more than 25 years of experience performing advanced laparoscopic surgical procedures. He is both a Fellow of the American College of Surgeons and a Fellow of the American Society for Metabolic and Bariatric Surgery. He has been certified by the American College of Surgeons since 1993 and the American Society for Metabolic and Bariatric Surgery since 2008.
He is a graduate of the University of Miami Miller School of Medicine in Miami, Florida, where he received the Ciba award for community service. After enlisting in the Medical Core of the United States Air Force, he completed his surgical residency at the Wright State University School of Medicine and Wright Patterson Air Force Base Surgical Residency, where the Academy of Medicine honored him as the Outstanding Resident of 1990 from among all residents at the university. Following his graduation, he was recruited to be maintained on faculty at Wright State University and Wright Patterson Air Force Base where he developed a Laparoscopic Surgery Program and served as an attending physician and medical director of the intensive care unit until 1992 when he transferred to Andrews Air Force Base, now Joint Base Andrews, in Maryland. During his service in the Air Force, he was deployed abroad twice, and was notably twice awarded the Air Commendation Medal – in 1992 for outstanding service as an Associate Clinical Professor and founding the laparoscopic program and in 1994 for teaching Laparoscopy to residents and Surgeons at the Uniformed Services Medical School in Bethesda Md.and for his service overseas.
In 1994 he joined the private practice of Drs. Sandler & Weisbaum. There he continued to grow is private practice with an ardent dedication to his patients, and pursued his passion to teach residents and proctor attending surgeons in laparoscopic surgical techniques. Utilizing his innovative skills in laparoscopic surgery, Dr. Greene began performing bariatric surgery in 2001. He has been instrumental in the development of weight loss surgery programs at several area hospitals including Shady Grove Adventist Hospital, which was recognized as a Bariatric Center of Excellence in January 2007. He has also been invited to serve on national committees regarding bariatric surgical techniques and Quality Improvement with the American Society for Metabolic and Bariatric Surgery and the Food and Drug Administration.
Dr. Greene performs laparoscopic sleeve gastrectomy, laparoscopic gastric bypass, laparoscopic adjustable gastric banding, insertion of intragastric balloon devices, as well as revisional and conversion bariatric surgery. And while Dr. Greene has cultivated a true passion for helping patients suffering from morbid obesity, his decades of general surgery experience allow him to give excellent and compassionate surgical care to patients suffering from a variety of surgical problems. His particular interests include complex laparoscopic procedures and cancers of the esophagus, stomach, intestines, and colon, as well as gallbladder surgery, abdominal wall hernia surgery, and surgery for gastroesophageal reflux disease and hiatal hernias.

 
Dr. Greene performs laparoscopic bariatric surgery, robotic surgery, and minimally invasive general surgery procedures at Shady Grove Medical Center, Holy Cross Germantown Hospital, and the Surgery Center of Rockville.
Outside of the operating room, Dr. Greene enjoys reading, bicycling, and hiking with his wife. He is proud to have achieved the rank of Eagle Scout, and been awarded the community service award among Eagle Scouts for community leadership. He continues to volunteer his time for community service projects domestically and abroad, participating in surgical missions to Kenya, Honduras, Ecuador and the Dominican Republic.
Appointment Request for Dr. Barry Greene
This form is not intended for immediate diagnosis, or treatment. If you think you may have a medical emergency, please go to the emergency department or call 911 immediately.