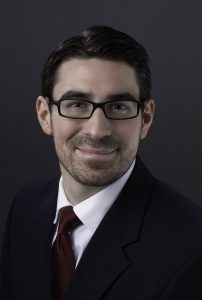 Joseph Greene, MD, MBA, FACS, FASMBS
Dr. Joe Greene is a board-certified and fellowship-trained Bariatric, Robotic, and Advanced Laparoscopic Surgeon. He received dual undergraduate degrees as a Bachelor of Science and Bachelor of Arts from Emory University. He then attended the University of Miami Miller School of Medicine where he was awarded his Doctorate of Medicine. During his medical school education, he sought out a Master's in Business Administration with a special concentration in Health Sector Management and Policy from the University of Miami School of Business Administration. He returned to the Washington D.C. area to complete his residency in general surgery at MedStar Washington Hospital Center. Following residency, he was accepted for fellowship in Bariatric and Advanced Laparoscopic Surgery at Inova Fair Oaks Hospital. Dr. Greene currently serves as the Medical Director of Bariatric Surgery and Section Chair of Bariatric Surgery at Holy Cross Germantown Hospital.
Dr. Greene performs a range of bariatric operations including Sleeve Gastrectomy (VSG), Roux-en-Y Gastric Bypass (RYGB), Single Anastomosis Duodenal Ileostomy with Sleeve (SADI-S or Loop Duodenal Switch), as well as Revision and Conversion Bariatric Surgery. Dr. Greene has extensive training and experience on the Intuitive DaVinci Surgical System for both Bariatric and General surgical procedures, including inguinal, ventral, umbilical, incisional, paraesophageal and hiatal hernia repair, anti-reflux surgery, stomach surgery, and gallbladder surgery. He also specializes in endoscopic procedures for bariatric patients, both before and after they have had bariatric surgery.
Dr. Greene is a Diplomate of the American Board of Surgery, a Fellow of the American College of Surgeons (ACS), and a Fellow of the American Society for Metabolic and Bariatric Surgery (FASMBS). He is also a member of the Society of American Gastrointestinal and Endoscopic Surgeons (SAGES) and the American Medical Association (AMA). He performs robotic and laparoscopic bariatric surgery and other minimally invasive general surgical procedures at Holy Cross Germantown Hospital and the Montgomery Surgery Center.
He has won numerous awards for patient care and research. His research has been presented at regional and national meetings, as well as published in peer-reviewed scientific journals. He has authored 5 peer-reviewed publications and 14 oral presentations, and has been invited to give lectures on laparoscopic and bariatric surgery. His interests include quality improvement in surgical care and patient safety. To that end, he has served on numerous peer review and quality improvement committees throughout his career, improving patient safety and increasing the quality of health care delivered to all patients. Dr. Joe was voted a Top Doctor in 2021 by Washingtonian Magazine in 2021.
Appointment Request for Dr. Joseph Greene
This form is not intended for immediate diagnosis, or treatment. If you think you may have a medical emergency, please go to the emergency department or call 911 immediately.