New prescription weight loss medications in Maryland are giving patients much greater weight loss results than previous drugs. If you have tried diet and exercise with no success, this may be a great option for you. Here's what you need to know!
Prescription Weight Loss Medication
If you have struggled with excess weight and have been unsuccessful even after diet and exercise, it may be time to consider prescription weight loss medication. These drugs come in many forms and can help patients with obesity lose weight.
Originally designed to help treat diabetes, these drugs are being used to help patients with obesity. On average, patients are able to lose between 15-22 % of their body weight. This is more than enough to significantly reduce health risks and improve quality of life.
Types of Prescription Weight Loss Medications
Semaglutide (brand names Wegovy, Ozempic, Victoza). These prescription weight loss medications are once a week injections. They work by decreasing appetite.
Good Candidates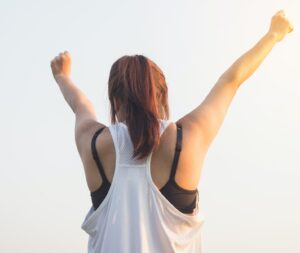 Adults with a BMI of 30 or more, or a BMI of 27 with weight related medical problems may benefit from prescription weight loss medications. Along with weight loss, patients may experience a reduction in health concerns like high blood pressure, cardiovascular diseases, and diabetes.
Results
These prescription drugs can help patients lose weight and keep it off. Patients can expect to lose between 5-15% of their body weight. This is around 35 lbs. on average but some patients may lose more weight. For best results, these medications should be used with increased physical activity and a reduced calorie meal plan. This gives you the best chance of successful weight loss, as well as maintaining your results.
Prescription Weight Loss Medication in Maryland
If you think that Wegovy, Ozempic, or Victoza might be right for you, you should speak to you provider. To learn more about medical weight loss, please contact Maryland Bariatrics today.