Are you living with Gastroesophageal reflux disease (GERD) and bracing yourself for a lifetime of medication and discomfort?
There is no need to suffer any longer.
INTRODUCING: LINX PROCEDURE
LINX® Reflux Management System was approved by the U.S. Food and Drug Administration to treat GERD in 2012.
LINX is ideal for patients whose gastroesophageal reflux disease (GERD) is not readily controlled through PPIs or other medications. 
HOW LINX WORKS
LINX is a minimally invasive treatment where a small bracelet containing titanium beads is applied to the lower esophageal sphincter. 
The bracelet prevents the fluids in your stomach from reaching the esophagus. 
The LINX procedure is a quick (generally an hour or less) procedure which requires general anesthesia.
In most cases, patients are able to return home the next day and resume a normal diet without discomfort.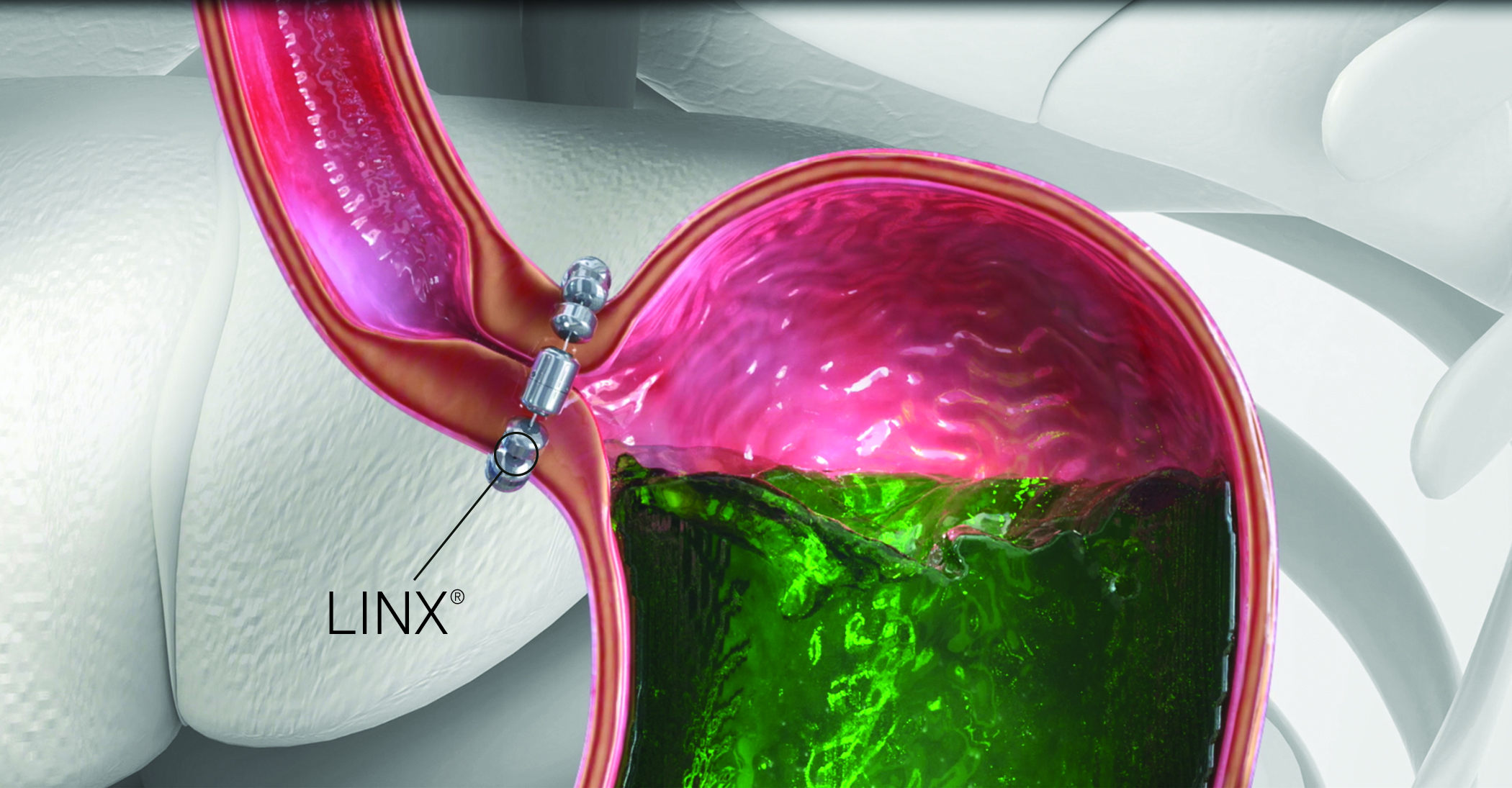 BENEFITS OF LINX FOR TREATING GERD
LINX is an ideal way to finally address GERD when medications have not helped.
The many benefits of LIX include (but are not limited to):
Discontinued or reduced use of anti-reflux medications

Discontinued or reduced heartburn or acid reflux symptoms

Minimally invasive surgery (less than traditional GERD surgical options)

Fast surgery with little down time (most patients are able to return home the following day)

Minimal recovery time

Immediate return to normal diet
Please note that the magnetic beads applied during the LINX procedure may interfere or damage a magnetic resonance imaging machine (MRI).
Studies are pending on the safety of LINX patients and MRI safety. 
Be sure to speak with your doctor about the benefits and risks of the LINX procedure to determine if LINX is right for you. 
Treating GERD with LINX Procedure in Rockville, Maryland
If GERD medication has failed you, reach out to your trusted health care professionals today at Maryland Bariatrics to learn more about the LINX Reflux Management System.
Call or email at 301-965-0546 or [email protected]