Bariatric surgery is a significant step in your journey, so its important to choose a great bariatric surgeon in Maryland. This can be an overwhelming process so here are some things to consider when choosing a bariatric surgeon in Maryland. 
How close to home do I want to be? 
There will be appointments with your bariatric surgeon before and after your surgery, but most visits can be done via telehealth. So pick the best bariatric surgeon and not just the closest bariatrics surgery.
Will my health insurance cover any costs of surgery? 
Insurance plans in Maryland are mandated to cover bariatric surgery. If your employer is located outside of Maryland, we also can check your benefits coverage. We do offer competitive pricing for out-of-pocket or cash-paid procedures.
How comfortable am I with this surgeon and staff?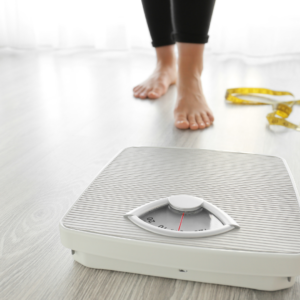 It is crucial that you feel comfortable and at ease speaking to your surgeon and team, asking questions, and being open and honest. You should be comfortable with the medical staff as well since this team will collaborate closely with you on your weight loss journey. 
[Related: Good Candidates for Bariatric Surgery]
Questions for a Bariatric Surgeon Maryland 
There are some things you can ask your surgeon to gauge their experience and knowledge level. These include: 
Are you board-certified?
Your surgeon should be board certified by the American Board of Surgery. This shows that your bariatric surgeon has completed the necessary training programs and meets the required criteria.
Are you a member of the American Society for Metabolic and Bariatric Surgery?
ASMBS membership suggests that your bariatric surgeon is board certified and has performed a minimum of twenty-five bariatric procedures as the primary surgeon within the past two years. 
Are you trained in robotic or minimally invasive surgery techniques? 
Robotic bariatric surgery is a minimally invasive form of surgery. This technique typically results in less pain and a faster recovery. 
Are the hospital staff specially trained to care for weight loss surgery patients?
Patients with obesity have different health needs and therefore, it is important to choose a facility with staff trained to meet these needs. This includes specialized equipment like sufficiently sized blood pressure cuffs, hospital beds, wheelchairs, gowns, operating tables, and floor-mounted or supported toilets. 
Bariatric Surgeon Maryland
If you are ready to pursue bariatric surgery, it's important to choose the right provider. Contact Maryland Bariatrics today to learn more.