After 30 years, there are finally new guidelines for weight loss surgery. This new BMI calculator for weight loss surgery will expand patient eligibility. Here's what you should know about the changes.
New Guidelines
The ASMBS is the largest group of bariatric surgeons and integrated health professional in the United States. Similarly, the IFSO represents 72 national associations and societies throughout the world. They have released new guidelines that are meant to replace a consensus statement developed by the NIH over 30 years ago. That consensus set the standards for most doctors and insurers when it comes to deciding who should get weight loss surgery, which kind they should get, and when they should get it.
Outdated
The 1991 NIH consensus was valuable for a time, but in the past three decades there have been hundred of high quality studies that show it no longer reflects best practices. Furthermore, it's no longer relevant to today's modern procedures.
This statement restricted bariatric surgery to patients with a BMI of at least 40, or a BMI of 35 with at least one obesity related condition. There were no references to how metabolic surgery could improve diabetes, or how emerging laparoscopic and robotic techniques could make bariatric surgery safer.
New Patient Selection Standards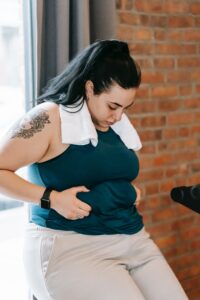 Under the New ASMBS/IFSO guidelines, metabolic and bariatric surgery is recommended for individuals with a BMI of 35 or more, regardless of the presence, absence, or severity of obesity related conditions. Furthermore, bariatric surgery will be considered for people with a BMI of 30-34.9 with a metabolic disease in "appropriately selected children and adolescents".
However, even without metabolic disease, the guidelines say that weight loss surgery should be considered starting at a BMI of 30 for people who do not achieve substantial or durable weight loss, or obesity related improvement, using nonsurgical methods. Additionally, the obesity definitions have been adjusted by population, and Asian individuals will be eligible for weigh loss surgery beginning at BMI 27.5.
New BMI Calculator is Safer and More Effective
The new guidelines also state that "metabolic and bariatric surgery is currently the most effective evidence-based treatment for obesity across all BMI classes" and that "studies with long-term follow up, published in the decades following the 1991 NIH Consensus Statement, have consistently demonstrated that metabolic and bariatric surgery produces superior weight loss outcomes compared with non-operative treatments."
The new BMI calculator for weight loss surgery makes this a viable option for more patients. If you are interested in learning more about weigh surgery and whether you are eligible, please contact Maryland Bariatrics today.