For individuals considering a surgical solution to weight loss, a top bariatric surgeon is a must. Keep reading to learn more about bariatric surgery and how to select the best surgeon.
What is Bariatric Surgery?
Bariatric surgery refers to surgeries performed to induce in weight loss by altering your digestive system. Common bariatric surgeries are gastric bypass, gastric sleeve or sleeve gastrectomy, and duodenal switch.
Weight loss surgery with a top bariatric surgeon is a great option for patients who are at risk due to weight-related health issues. Some of these include high blood pressure, type 2 diabetes, sleep apnea, and nonalcoholic fatty liver disease.
Bariatric surgery in combination with diet and other lifestyle changes can result in weight loss and overall improved health.
How to Choose a Top Bariatric Surgeon
When looking for the best bariatric surgeon, consider how experienced the surgeon is. Some studies indicate that bariatric surgeons' complication rates decrease as their experience increases.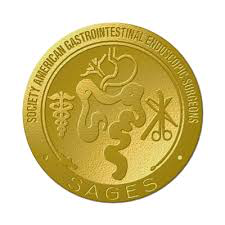 First, choose a practice that specializes in bariatric surgery and has board-certified surgeons.  A board-certified surgeon  has special qualifications.
To be board certified, a physician must commit to knowing the latest research and developments in his or her field of medicine.
Then, during your consultation, ask your surgeon the number of times he or she has performed your procedure.
Finally, make sure that the surgeon is someone you feel comfortable talking to. Being able to communicate with your provider is important.
Who Needs Bariatric Surgery?
A good candidate for bariatric surgery generally has the following characteristics:
A BMI (body mass index) of 40 or higher.
A BMI of 35-39 and a serious weight-related condition such as: type 2 diabetes, high blood pressure, or sleep apnea.
In some extreme cases, a BMI of 30-34 with a serious weight-related condition.


Risks of Bariatric Surgery
Every surgery involves risks. Your surgeon will carefully consider if you are healthy enough to tolerate a bariatric procedure.
Make sure to discuss your concerns and health history with your surgeon.
Top Bariatric Surgeon
Considering a weight loss surgery? Schedule a virtual consultation with the experienced professionals at Maryland Bariatrics. Call our office at (301) 965-0546 or fill out our contact form.