When it comes to your health, you deserve the best. That's why you should choose one of the best accredited bariatric surgery centers for your procedure. Accreditation shows that your provider and staff are trained and knowledgeable. Here's what you should know about the best accredited bariatric surgery centers near me.
What Accreditation Means
The MBSAQIP accredits bariatric surgery centers that have undergone a rigorous evaluation in accordance with nationally recognized bariatric surgical standards. This accreditation promotes uniform standard benchmarks and supports a continuous quality improvement. Choosing an accredited bariatric surgery center is one of the most essential steps in your bariatric surgery journey.
MBSAQIP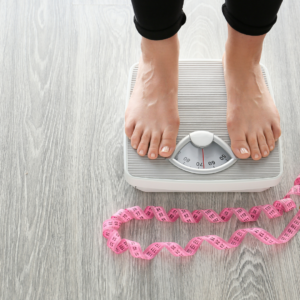 The Metabolic and Bariatric Surgery Accreditation and Quality Improvement Program sets national standards for bariatric surgery centers. The goal of this initiative is to advance safe and high-quality health care for bariatric surgery patients.
To gain accreditation, a bariatric surgery center undergoes a voluntarily, yet rigorous, process. This process involves regularly maintaining specific physical resources, human resources, and standards of practice, as well as reporting these outcomes to the MBSAQIP database.
Choosing the Best Accredited Bariatric Surgery Center Near Me
Being accredited shows that your provider has dedicated extensive time and effort into ensuring that you receive the highest standard of care. If your surgeon is a Fellow, it shows that the provider has a certain amount of experience, training, and knowledge. Dr. Barry Green and Dr. Joseph Green are both board-certified and each is a  Fellow of the American College of Surgeons and a Fellow of the American Society for Metabolic and Bariatric Surgery.
A bariatric surgery center must maintain uniform standards of care, undergo systematic reviews, and enter all their procedures in the MBSAQIP database to be designated as an accredited bariatric surgery center. Remember, this is completely voluntary. However, it shows dedication to patient care and a desire to ensure that all patients receive high quality treatment.
If you would like to learn more about bariatric surgery, please contact Maryland Bariatrics today.